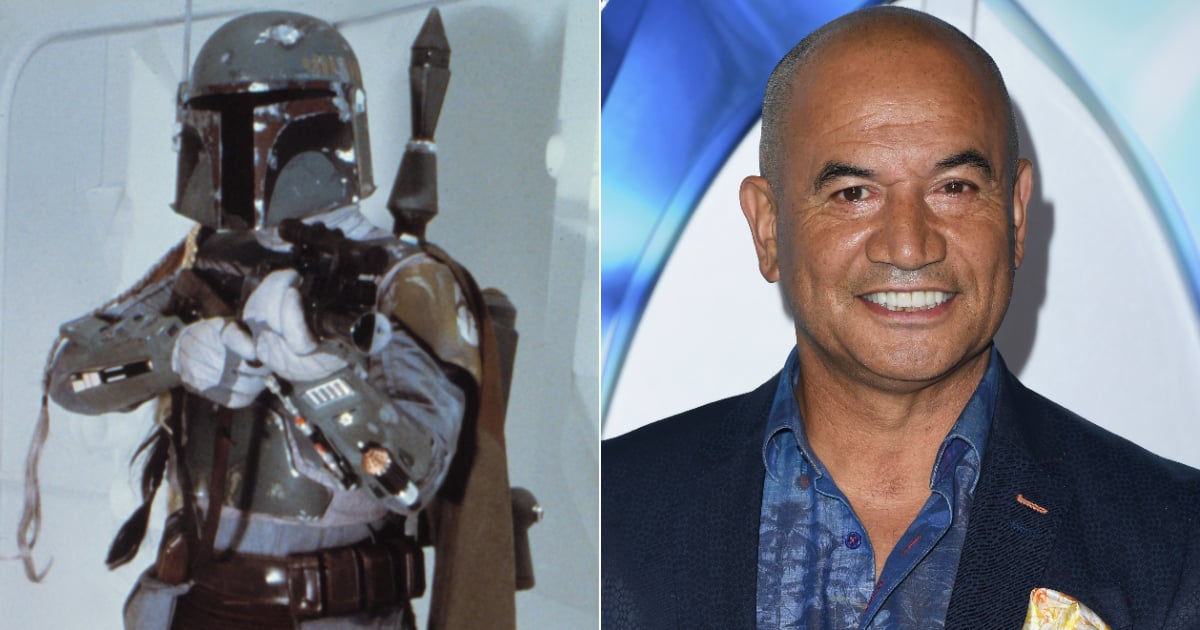 Although the pre-release theory that The Mandalorian would be about Boba Fett was long ago disproven, it turns out the bounty hunter might be part of the show after all! Ahead of the second season, word is that Boba Fett will be making an appearance, and the actor cast to play him couldn't be a more perfect fit.
According to The Wrap, actor Temuera Morrison will play Boba Fett during The Mandalorian's second season. It's a particularly meaningful piece of casting within the Star Wars universe, given the history of the character. In 2002's Attack of the Clones, Morrison played Jango Fett, the "father" of Boba Fett, who was technically a clone, not a biological son in the traditional sense. Jango Fett was a human bounty hunter who nonetheless wore Mandalorian armor — despite not actually being Mandalorian — and who worked for the Sith, eventually being killed by Jedi Master Mace Windu.
Since then, Morrison has gone on to a widely varied career in Hollywood. He played the villainous Abin Sur in the 2011 Green Lantern film and mercenary Powell in Dora and the Lost City of Gold, heading back to his "villain" roots. On the other hand, he also has been on the heroes' side of things, playing Aquaman's human father Thomas Curry in Aquaman and voicing Chief Tui in Moana.
Of course, Boba Fett is best known for being the bounty hunter — originally played by Jeremy Bulloch — who tracks down Han Solo and delivers him to Darth Vader in The Empire Strikes Back. His storyline in the original trilogy, however, brings up some major questions about how he can be in The Mandalorian, given what we know about the timeline so far. In the opening sequence of Return of the Jedi, the heroes rescue Han Solo during a battle that also involves Boba Fett. During that battle, Boba Fett ends up falling into the sarlacc pit, presumably to suffer the deadly fate that was intended for Luke Skywalker just minutes earlier.
His actual fate, however, has been the topic of contention for years. Prior to Disney's acquisition of Star Wars, the series of "Expanded Universe" novels (now known as an alternate continuity called Legends) revealed that Boba Fett did escape from the sarlacc pit and survived for decades. Officially, the current canon timeline has not addressed what happened to him, which leaves the door wide open for him to appear on The Mandalorian, set in the years following his apparent death in Return of the Jedi. His arrival was teased back in season one, when a character whose face we never saw approached the aftermath of our hero's battle with mercenary Fennec Shand, accompanied by Boba Fett's iconic jangling sound. As another character who wears Mandalorian armor without actually being born Mandalorian, he could be an interesting foil to Din Djarin in the second season, which begins on Disney+ on Oct. 30.
Source: Read Full Article