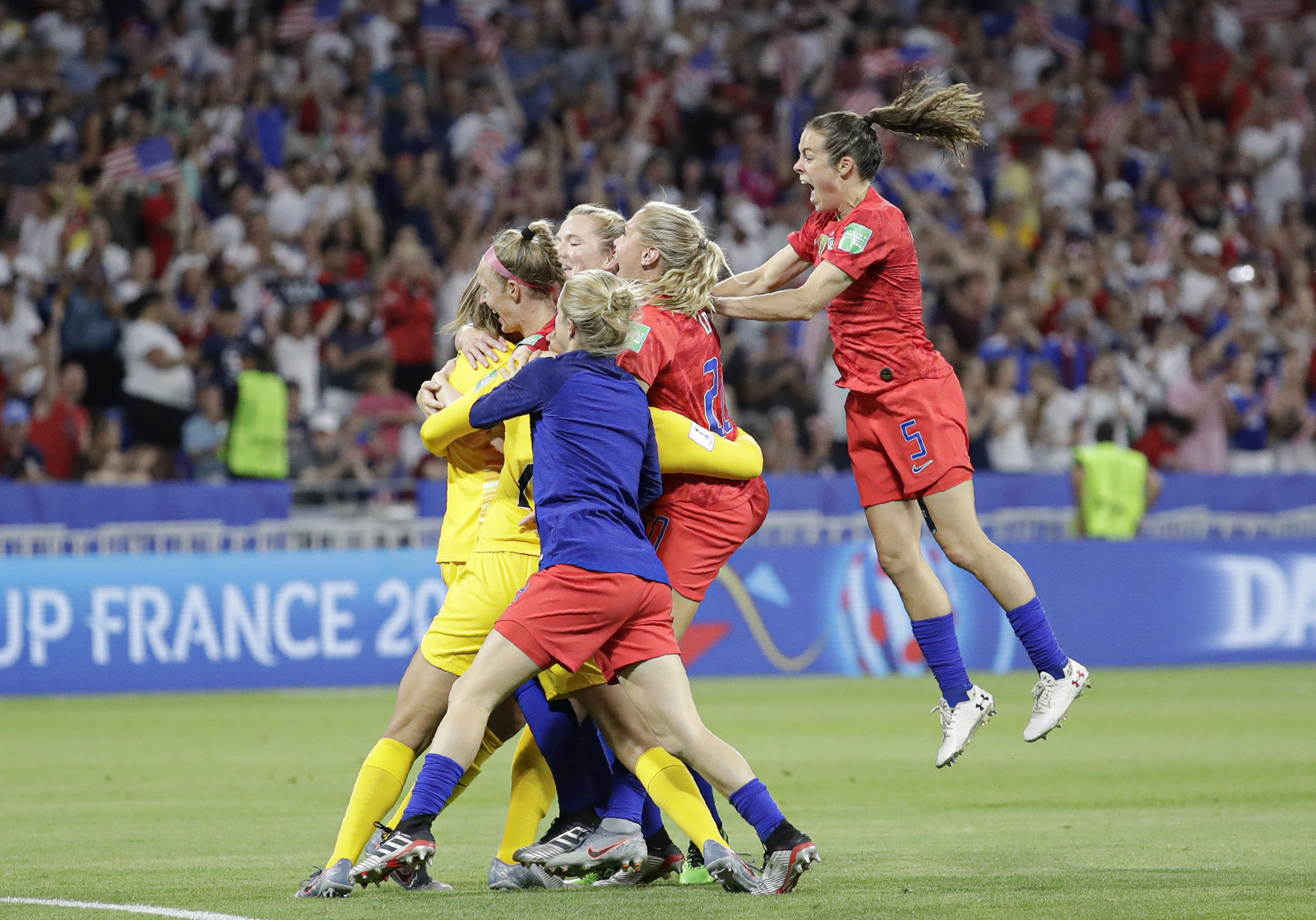 US women's national soccer team players celebrate their semifinal win against England.
The US women's national soccer team is going to the World Cup final again after beating England 2-1 in the semifinals Tuesday.
The game-winning goal came in the 31st minute when forward Alex Morgan headed the ball into the net, scoring her sixth goal of the tournament.
Morgan then ran to the sideline and stopped to sip an imaginary cup of tea.
Morgan's goal celebration instantly became a meme and set off a slew of other American Revolution references as the USWNT knocked the Lionesses out of the tournament just two days before the Independence Day holiday.
Some jokingly declared Morgan, who also celebrated her 30th birthday on Tuesday, the new Queen of England.
I mean, the USWNT is pretty stacked, amirite?
The US will play the winner of Wednesday's semifinal between the Netherlands and Sweden in the World Cup final on July 7.
More on the USWNT
Megan Rapinoe Scored At The World Cup And The Photo Became A Hilarious Meme

David Mack · June 29, 2019

WNBA Player Sue Bird Defended Her Girlfriend Megan Rapinoe After Trump Came After The Soccer Star

Michael Blackmon · 7 hours ago

The US Women's Soccer Team Just Scored The Most Goals In A World Cup Game Ever

Stephanie K. Baer · June 11, 2019
Stephanie Baer is a reporter with BuzzFeed News and is based in Los Angeles.

Contact Stephanie K. Baer at [email protected]

Got a confidential tip? Submit it here.
Source: Read Full Article