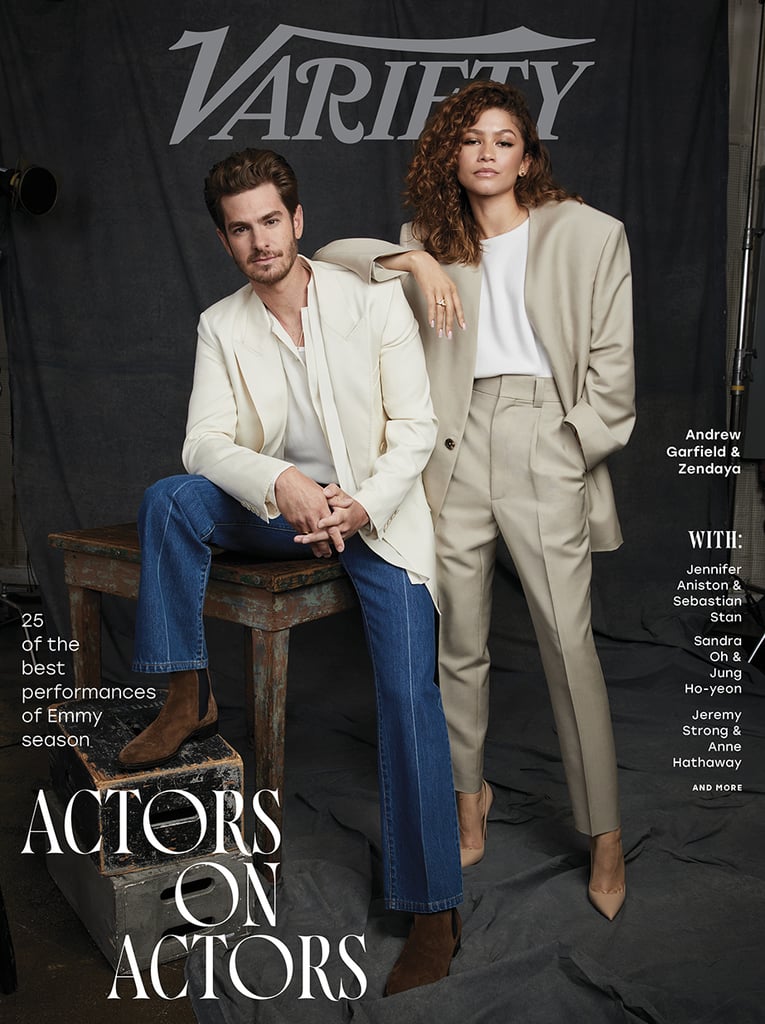 9 Things We Learned From Zendaya and Andrew Garfield's Interview

Zendaya and Andrew Garfield got together for Variety's "Actors on Actors" feature to discuss their work on "Spiderman: No Way Home," and they shared plenty of revelations. In their recent interview, the actors discussed being on set of "Spider-Man: No Way Home," the difficulties and existential questions of the acting trade, and they relived some inside jokes and favorite memories of each other.
"Spider Man: No Way Home" came out on Dec. 17, 2021, and made waves in the Marvel world, becoming the highest-grossing film ever released by Sony Pictures. It stars Zendaya as MJ and Holland as Spider-Man himself, and features a "Spider-Man" reunion for the ages. Zendaya also delivered a gut-wrenching performance as Rue in the second season of HBO's glitter-saturated teen drama "Euphoria," a performance that had many people a bit worried about the actor — including Garfield himself.
From Garfield's real thoughts about Zendaya's performance as Rue on "Euphoria" to Zendaya's perspective of being on set with Tom Holland, Tobey Maguire, and Garfield, here are nine things we learned from the stars' conversation.
Source: Read Full Article