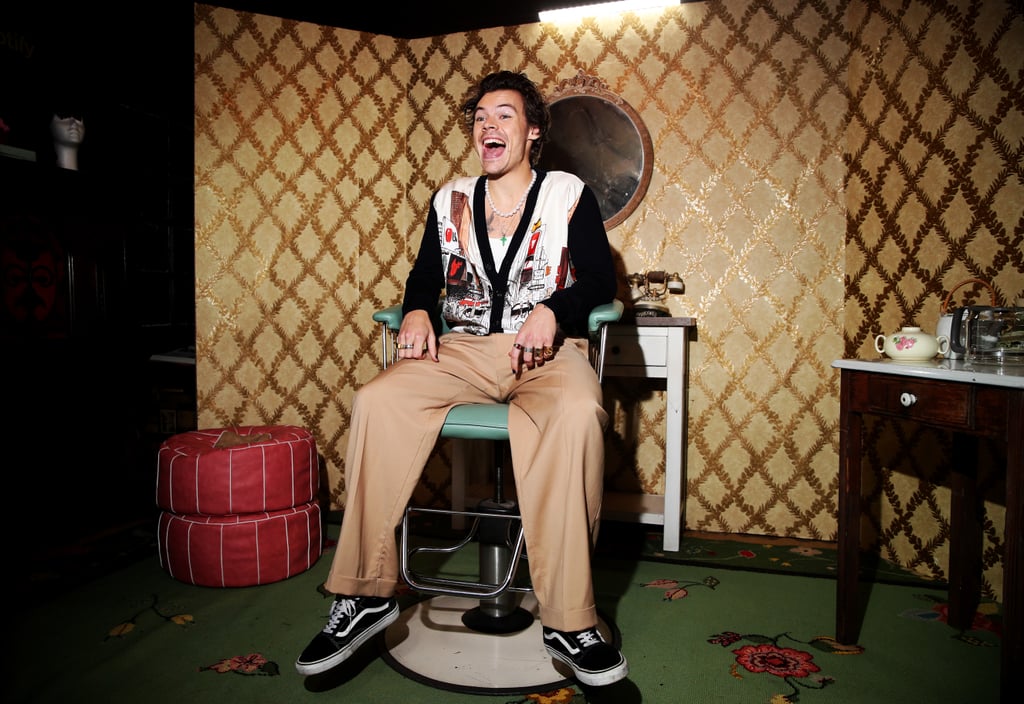 5 Tracks on Harry Styles's Fine Line That I Will Be Listening to Every Day Until I Die

You know when you just love something so much that you can't find words to describe how or why you love it? Yeah, so that's how I feel right now about Harry Styles's new album Fine Line. Styles's sophomore release has only been in my possession for a mere few hours, but I'm so blown away by it that I feel like I've spent a lifetime listening to it. Whereas I felt his debut album, Harry Styles, was good but lacked real cohesiveness, Fine Line completely delivers on that. Styles has said the album is about having sex and feeling sad, and I don't know why I didn't totally believe him on that, but guess what he gave me? An album about having sex and feeling sad. Also about treating people with kindness.
It's rare for me to like an album from top to bottom and not skip at least one song, but I feel like this is one of those where I will absolutely listen straight through (in order, because that's important!). That doesn't mean I don't have favorites though — so keep reading to see the five songs that I already have on repeat.
Source: Read Full Article