Though Vanessa Hudgens hasn't romanced all that many people in the past, she has still managed to spend 14 years of her life in a relationship. Between her five-year romance with Zac Efron to her nine-year relationship with Austin Butler (plus one surprising fling in between), Vanessa Hudgen's dating history proves she's a long-time relationship kind of gal, and for the first time in ages, she's reportedly single. As Hudgens told Women's Health in November 2018, she doesn't need a boyfriend, but she does like having one. "I am very self-reliant, but it's nice to have a best friend you can share victories with as well as losses," she said. V relatable.
Following her reported split with Butler, Hudgens sparked dating rumors with Lakers power forward Kyle Kuzma when they were reportedly spotted grabbing dinner together in January 2020, per TMZ. However, little else was heard about the potential new couple after the rumored date night, and since then, Hudgens has seemingly remained romantically unattached. (Elite Daily previously reached out to reps for both Kuzma and Hudgens for comment on their reported date. Kuzma's rep declined to comment, while Hudgens' team did not respond.) Aside from that rumored fling, here are the other suitors who have won Hudgens' heart over the years.
Zac Efron, 2005-2010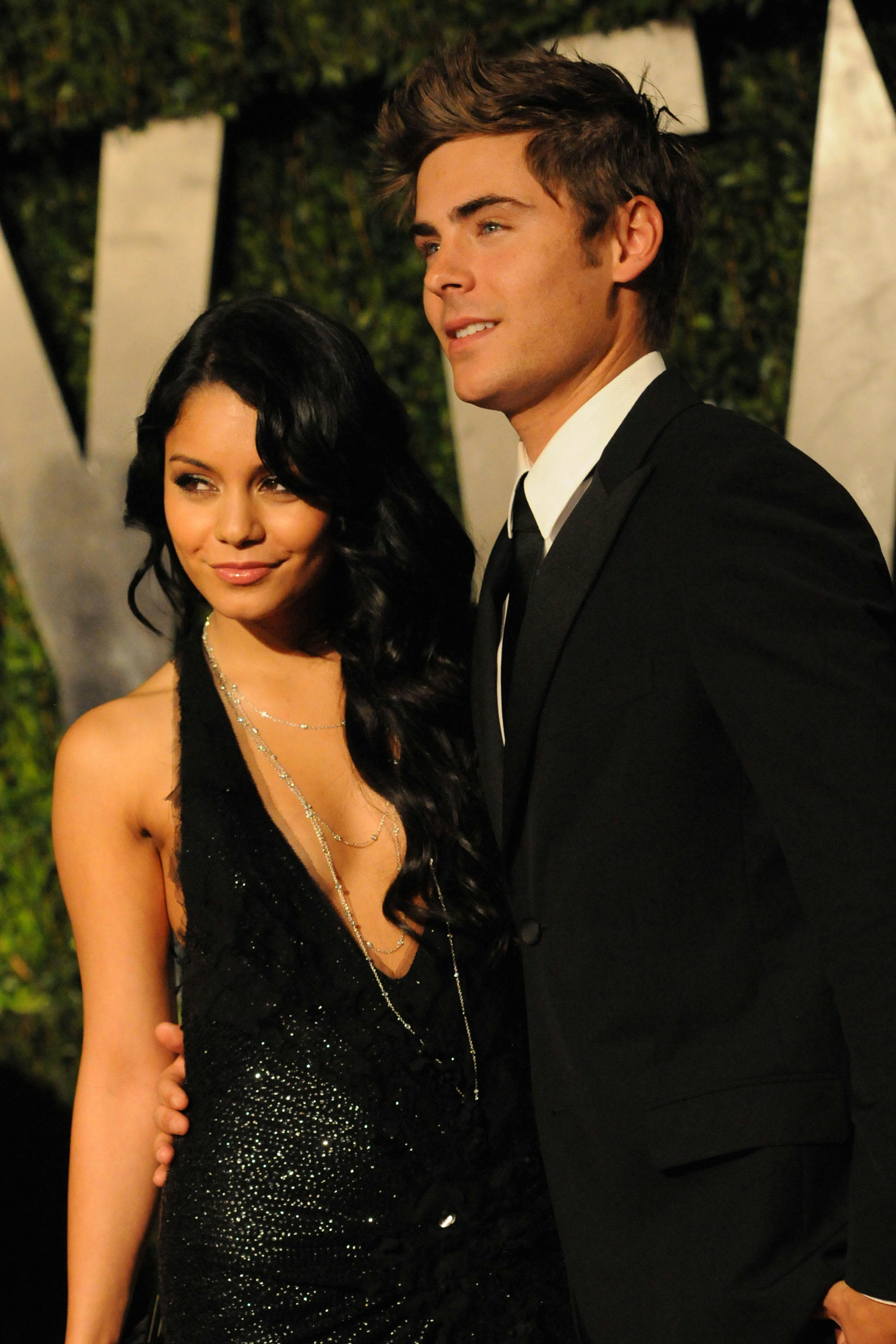 Hudgens and Efron first met back in 2005 while auditioning for High School Musical, according to Efron's April 2014 interview with The Hollywood Reporter. The two were paired up to read a scene, and Disney even released footage from their audition so you can see the instant chemistry for yourself. Though they didn't go public with their relationship until 2006, the couple actually began dating quietly in 2005, which Hudgens confirmed during an April 2019 appearance on The Hollywood Reporter's Awards Chatter podcast, saying they got together at the "very beginning" of HSM.
The two continued to date while filming HSM2 and HSM3. However, in July 2009, Hudgens made it clear an engagement wasn't in the imminent future. "I think [marriage and starting a family] is great, but I'm so focused on my career right now that it doesn't really cross my mind," she told People. By December 2010, news broke about the couple's split. "It's nothing dramatic. There's no third party involved," a source reportedly claimed to E! News at the time.
Hudgens later opened up about the breakup to Shape in March 2011, saying the relationship "was a good thing," but long-distance dating eventually made things too difficult. And sadly, though fans hoped to see Efron and Hudgens reconcile after her latest reported breakup, it seems Efron is currently romancing another Vanessa. He and aspiring model Vanessa Valladares reportedly hit it off after meeting at a restaurant in Byron Bay, Australia, and though they haven't confirmed their relationship, things seem promising. (Elite Daily previously reached out to Valladares, as well as a rep for Efron, about the reported relationship but didn't hear back.)
Josh Hutcherson, 2011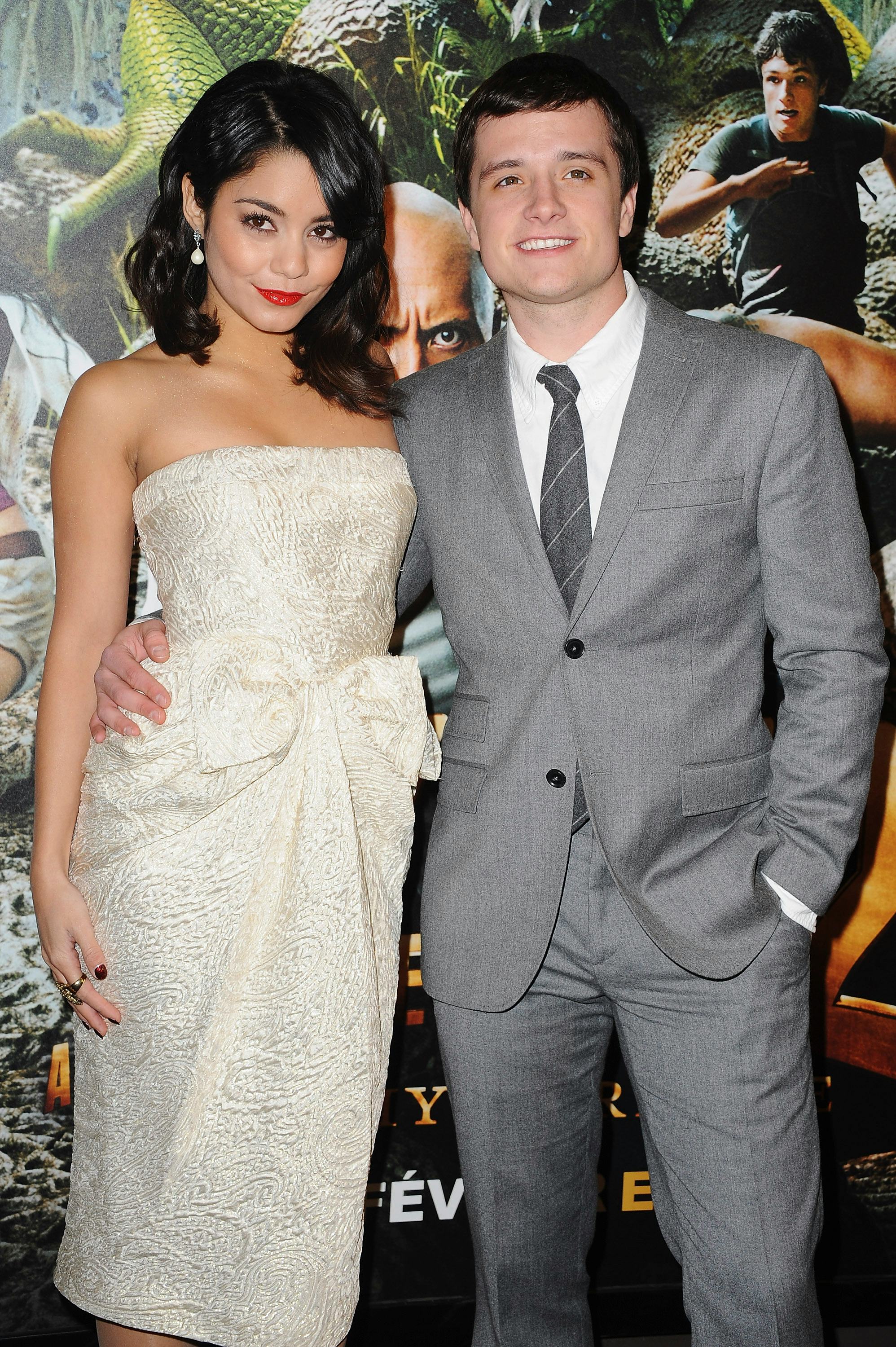 Following her split from Efron in December 2010, Hudgens started seeing actor Josh Hutcherson after they reportedly met on the set of Journey 2: The Mysterious Island, per the Daily Mail. In February 2011, a source for People reportedly claimed Hudgens looked "smitten" at an after-party following the premiere of her movie Beastly. "Their arms were wrapped around each other and they were really touchy together," the source reportedly claimed. "They were very cute."
Though it's not clear how long the two dated, their breakup was awkwardly revealed during a joint interview with TODAY in January 2012. When asked how long they'd been together, Hutcherson said, "We're not… No. We were at one point, but she broke my heart. I'm just kidding. That was a while ago. We're just really good friends now."
It also seems like Hudgens was the one who did the breaking up. During an October 2013 interview with Seventeen, Hutcherson spoke about being broken up in the past, and though he didn't name names, it def seemed like he was talking about Hudgens. "I think getting broken up with is worse than breaking up with somebody," he said. "For me it hurts more when you're ready for something to keep going and the other person isn't." Oof.
Austin Butler, 2011-2020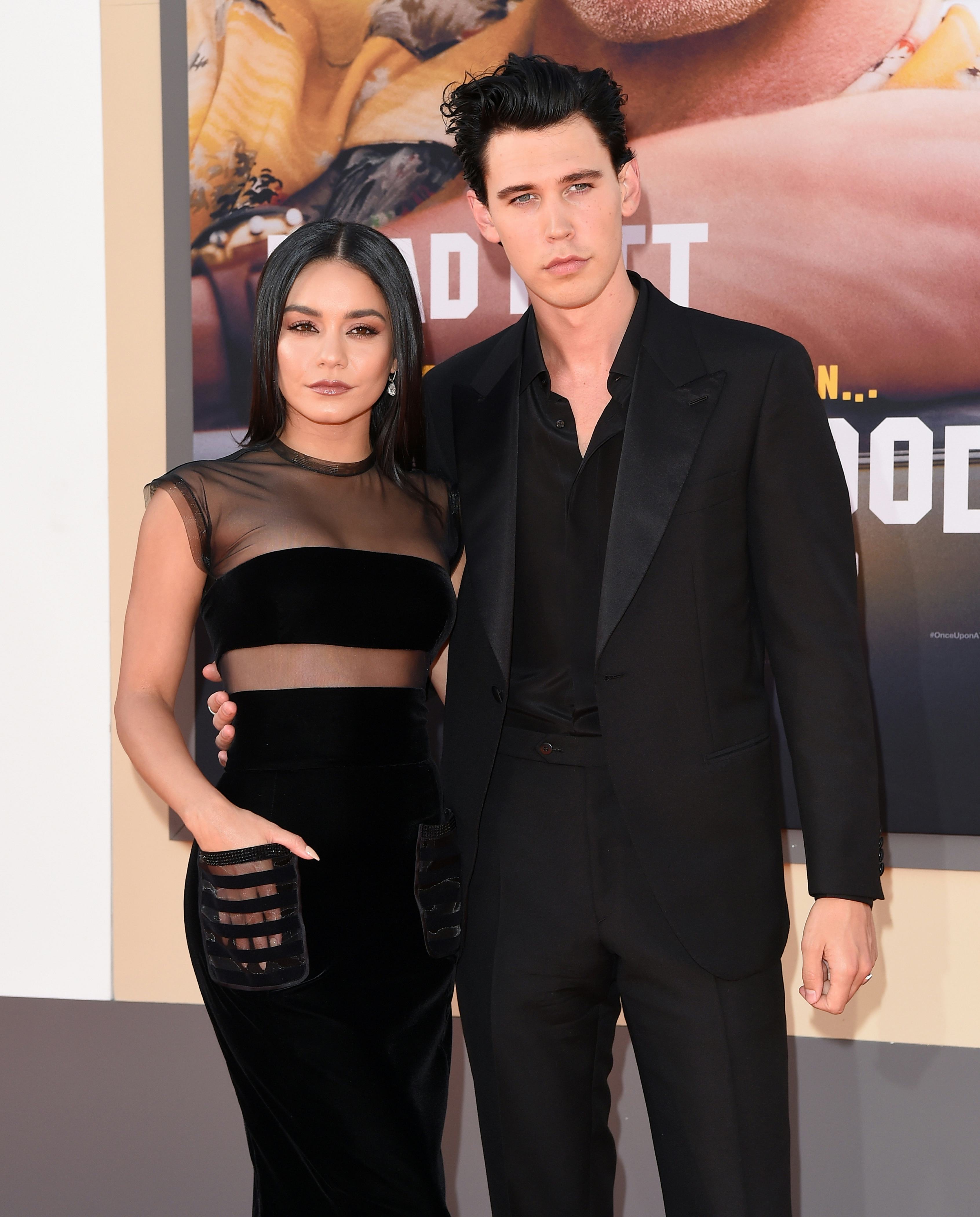 Though Hudgens reportedly met actor Austin Butler all the way back in 2005 when she was still dating Efron, the two didn't spark dating rumors until September 2011, when they were reportedly looking couple-y following a birthday party for their mutual friend Ashley Tisdale's sister, Jennifer. "It isn't a serious thing at all," a source reportedly told HollywoodLife. "She's having fun hooking up with him but no official relationship has flourished yet." In February 2012, the couple made their red carpet debut at the premiere of Journey 2, and a few month later, they reportedly packed on the PDA at Coachella.
After nearly three years of dating, Hudgens finally made their relationship IG official in August 2014 with a mushy birthday post for Butler, in which she called him "the love of [her] life." A year later, she opened up about their romance during an interview with Entertainment Tonight, saying it was "important to put that other person first." After that, the two started sharing more of their relationship on social media.
In December 2017, after more than six years of dating, fans thought the two might even be engaged after Hudgens posted a pic in which she seemed to be wearing a ring on that finger. Hudgens laughed it off, insisting she was "not engaged." She and Butler continued to post loved-up pics of each other over the next two years until January 2020, when news of the couple's reported split went public… just weeks after a Cosmopolitan UK published a story in which Hudgens gushed about her relationship. #Awk.
Though the two have yet to confirm the reported breakup themselves, Hudgens did post an Instagram vid on Feb. 14, wishing herself a happy Valentine's Day. I stan a self-reliant queen! (Elite Daily previously reached out to reps for Hudgens and Butler about the rumored split but didn't hear back.)
Will Hudgens get boo'd up again? Only time will tell (though IMO, she seems perfect content on her own at the moment).
Source: Read Full Article