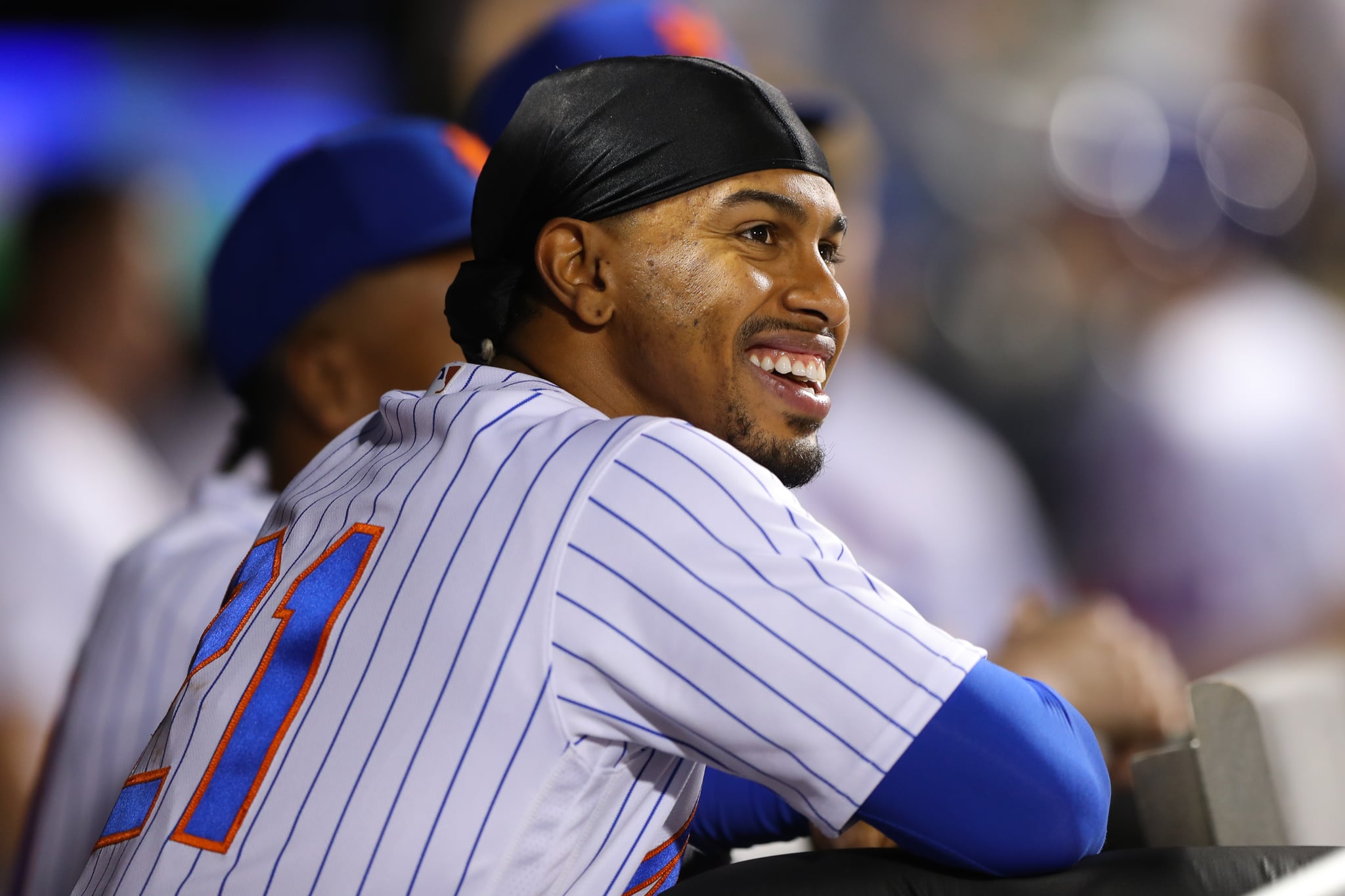 Francisco Lindor's daughter is an attention magnet in the great tradition of Riley Curry. The shortstop for the New York Mets brought his toddler, Kalina, to the press conference that followed a game against the San Diego Padres on Oct. 8.
In the middle of the postgame interview, Kalina called out to Mets manager Buck Showalter, who she apparently has an affinity for. "Papa! Buck," she said from Lindor's lap. "Buck, yeah. Buck left. She loves Buck," Lindor explained, to audible laughter from reporters in the room. "Safe to say Francisco Lindor's daughter likes Buck," the official MLB account tweeted.
It was an eventful evening, and the wild-card series game attracted many celebrities, including Emma Stone and her husband, Dave McCary, who were booed for wearing Padres gear to Citi Field. Stone simply shrugged her shoulders as she appeared on the Jumbotron.
Lindor and his wife, Katia Reguero Lindor, welcomed Kalina in late 2020. The couple got married a year later in Miami with their daughter in attendance. They've since shared many sweet moments: in April, Lindor shared a preseason photo on the field with his family. "Mis spring training favoritos son con ustedes," he wrote, which translates to, "My favorite spring trainings are with you." More recently, the family shared a call for donations aiding the Lindors's native Puerto Rico in the wake of Hurricane Fiona.
Source: Read Full Article