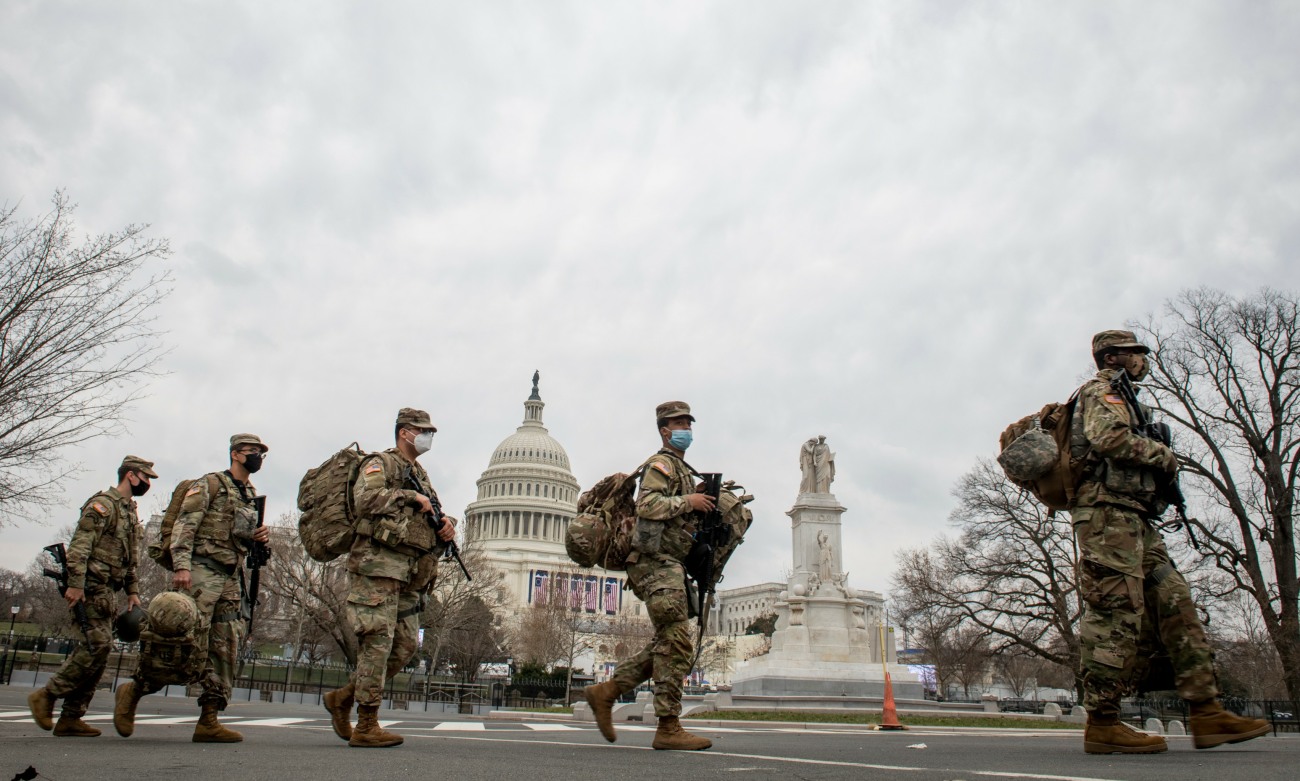 As I've said here and on the podcast, the one silver lining to the January 6th insurrection is that Washington and state capitals around the country got ready in a hurry for additional terrorist attacks. DC is basically in a state of lockdown, with at least 20,000 National Guardsmen on the ground, manning barricades and keeping out the riff-raff. People are being discouraged from even traveling to DC this week for the inauguration. The Capitol building is full of cops and soldiers. As the Times points out, while there's still domestic terrorist chatter, very few people are actually turning up in DC or other state capitals now. I feel confident, maybe stupidly so, that there will not be another terrorist attack ahead of the inauguration or on the day of the inauguration. Now, after January 20th… well.
As for those National Guardsmen occupying DC and at least 17 other state capitals… of course there are concerns. Once we learned the identities of some of the terrorists laying siege to the Capitol on Jan. 6th, we saw the extent of it – there were off-duty cops from other jurisdictions, firemen, businessmen, veterans and active-duty military, pillars of the community, etc. There were also people within the Capitol Police helping the terrorists and further endangering Congresspeople. I'm not saying all Capitol Police – obviously, there were many brave and good police officers that day. But there were many cops who wished they were terrorizing the Capitol too. And so now we have to ask: is it the same with those in the military now tasked with protecting the Capitol and protecting President Biden?
U.S. defense officials say they are worried about an insider attack or other threat from service members involved in securing President-elect Joe Biden's inauguration, prompting the FBI to vet all of the 25,000 National Guard troops coming into Washington for the event.

The massive undertaking reflects the extraordinary security concerns that have gripped Washington following the deadly Jan. 6 insurrection at the U.S. Capitol by pro-Trump rioters. And it underscores fears that some of the very people assigned to protect the city over the next several days could present a threat to the incoming president and other VIPs in attendance.

Army Secretary Ryan McCarthy told The Associated Press on Sunday that officials are conscious of the potential threat, and he warned commanders to be on the lookout for any problems within their ranks as the inauguration approaches. So far, however, he and other leaders say they have seen no evidence of any threats, and officials said the vetting hadn't flagged any issues that they were aware of.

"We're continually going through the process, and taking second, third looks at every one of the individuals assigned to this operation," McCarthy said in an interview after he and other military leaders went through an exhaustive, three-hour security drill in preparation for Wednesday's inauguration. He said Guard members are also getting training on how to identify potential insider threats.

About 25,000 members of the National Guard are streaming into Washington from across the country — at least two and a half times the number for previous inaugurals. And while the military routinely reviews service members for extremist connections, the FBI screening is in addition to any previous monitoring. Multiple officials said the process began as the first Guard troops began deploying to D.C. more than a week ago. And they said it is slated to be complete by Wednesday. Several officials discussed military planning on condition of anonymity.

"The question is, is that all of them? Are there others?" said McCarthy. "We need to be conscious of it and we need to put all of the mechanisms in place to thoroughly vet these men and women who would support any operations like this."
[From The AP]
True story: I was today years old when I learned that the Secret Service is in charge of inauguration security, meaning they're the ones commanding and coordinating Capitol Police, National Guard, FBI, DC Police and US Park Police. While I understand why Secret Service is in charge, I also feel like… all of these agencies and military branches need to look within. One of the most enraging parts of the January 6th insurrection was the fact that Capitol Police willfully refused to listen to intelligence from other agencies, and willfully sought to react with mass incompetence during and after the attack. The Capitol Police have been infiltrated by white nationalists. So have other law enforcement agencies, including the FBI, DC Police, and maybe even the Secret Service.
So… yeah, I find it depressing that these National Guardsmen are being vetted so heavily, but it's necessary. It should also be necessary that other agencies are likewise vetted to this extreme. Here's one good question to ask during the vetting process: "Was the 2020 election stolen?" I'm gonna need every person with a badge and a gun to answer that question.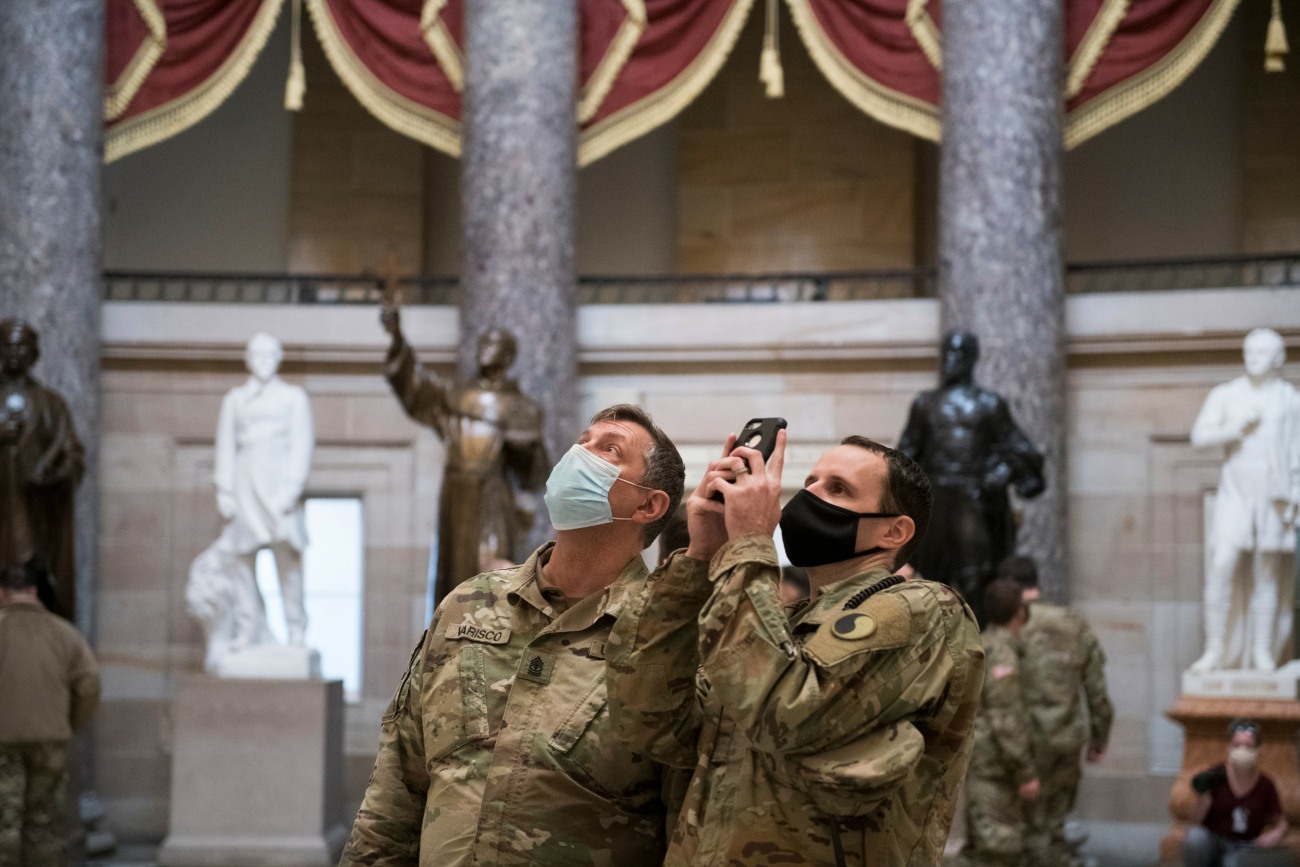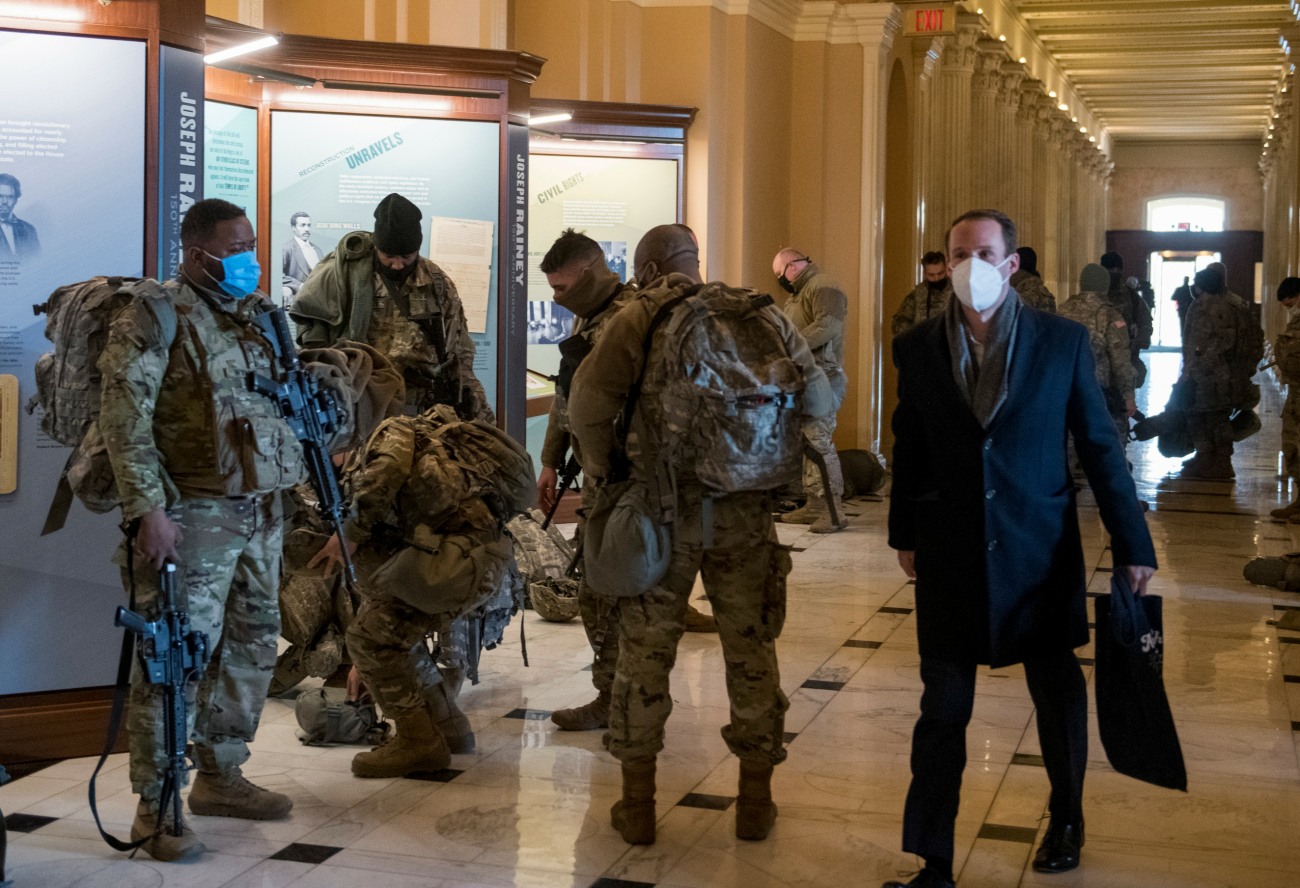 Photos courtesy of Avalon Red.
Source: Read Full Article