Sophie Turner and Joe Jonas are safe, sound, and truly enjoying the quarantine life at home together!
The Game of Thrones actress opened up about adjusting to social distancing measures due to the coronavirus pandemic during a Tuesday appearance on Conan O'Brien's new interview series, Conan at Home and let's just say the Queen of the North was totally built for this sort of thing!
When O'Brien asked the 24-year-old star about having to stay indoors during the global health crisis, she matter-of-factly replied:
"I'm kind of loving it. I'm an introvert. I'm a homebody. If I could stay at home all day I would, so this is great for me. I leave the house like once a day anyway to walk my dogs and then that's it."
Turner explained how the quarantine has brought her and the Jonas Brothers band member, who's typically more of an extrovert, that much closer:
"Everything seems to be working out in my favor here because Joe's a real social butterfly, so I struggle to lock him down and have him just spend time with me… It's like prison for him, but it's great for me."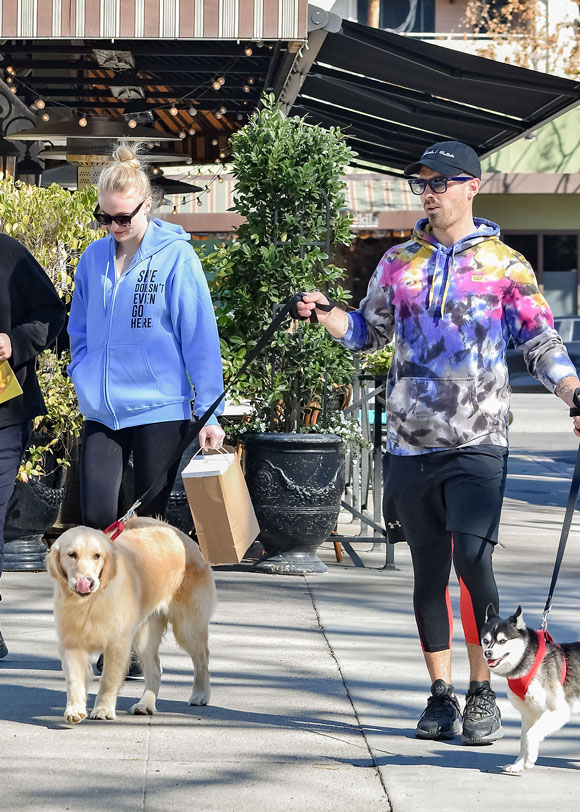 Sophie admitted she doesn't "understand how people are really struggling to practice social distancing" and suggested everyone lean into the cheeky silver lining of all this time off from work:
"All you have to do is stay at home and get drunk at home. It's great."
And that's the tea!
Now, before you start freaking out, chances are she was referring to Joe and not herself because she's reportedly pregnant! Later on in the interview, she seemed to clear that up when she mentioned how the couple has been spending their time at home; it turns out Joe has jumped on the recent trend of DJing on Instagram Live:
"He's started doing that really, really loudly when I'm trying to read my scripts. He's DJing at home."
Sophie said her man spent nearly two hours blasting '80s music (yikes!) but she found a way to join in on the fun:
"But it's fun! I pour him his drinks. I pour him his alcohol. I give him tequila shots. He'll text me and be like, 'What time is it?' I'll reply from the kitchen, 'Shot time,' and bring him a shot of tequila."
Not a bad idea at all, girl! She continued from there, noting the vast difference between the couple's quarantine ensembles before showing off her own outfit:
"I saw a meme online… , 'If you're wearing denim pants at home, what does that say about you during quarantine?'… What does that say about you as a person? Are you a psychopath? And Joe does that! Joe wears denim trousers at home when no one can see him. I'm not wearing denim trousers!"
Too funny! Old habits die hard, right? Either way, we're glad to hear these two are staying happy, safe, and cozy together all things considered. Heck, if it weren't dangerous to our health, we'd love to hang with them, too! WATCH the cute conversation (below):
Related Posts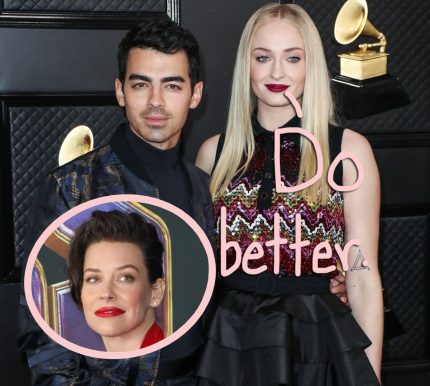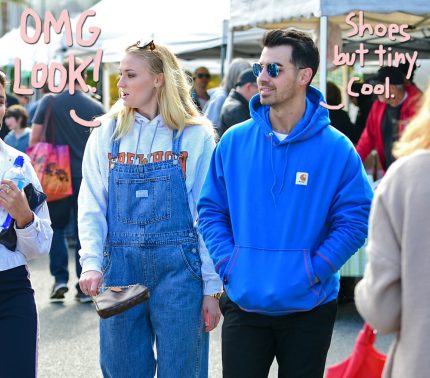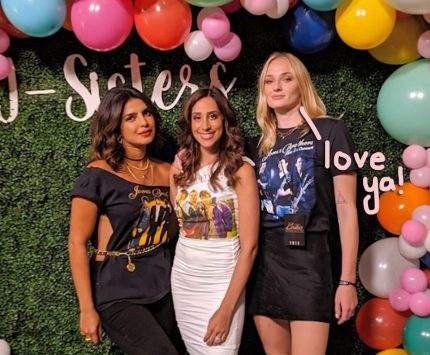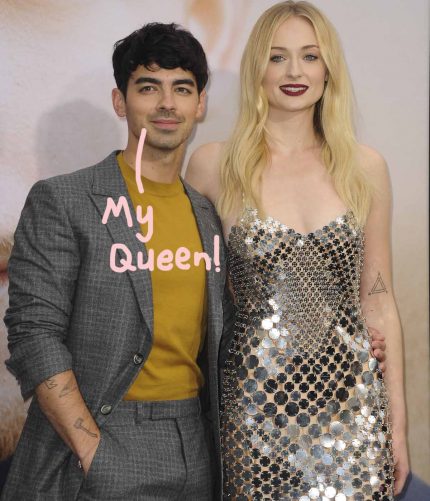 Source: Read Full Article