Miley Cyrus is giving the world a hot tip about singing — and, yes, it involves her boobs.
On Wednesday, the superstar's beau Cody Simpson shared a few candid snapshots from his recent session in the recording studio on Instagram, where he was seen flashing a smile as he sang into the mic.
Shortly after, Miley dropped a comment explaining what was going on in the background that made her bf so giggly: her "boobies"!
She wrote:
"Where's the screen shot of me flashing my boobies while u record. Tip: smiling when you sing helps the pitch by brightening the sound! You're welcome for all the above!"
Thanks for sharing, gurl!
As fans know, Miley and Cody have left little to the imagination about the physical aspects of their relationship since the twosome first started dating back in October 2019.
For Halloween, we were blessed with pics of the duo dressed up as rock icons Perri Lister and Billy Idol. After documenting themselves getting dressed up in wigs and leather, Mileybird posted several pics of her and Codester enjoying a steamy makeout session.
The former Disney darling continued to delight her fans with intimate moments with Cody into 2020. Last month, the 26-year-old took to her Instagram Stories to share a peek at her and the 23-year-old's extreme "werk"-out sesh.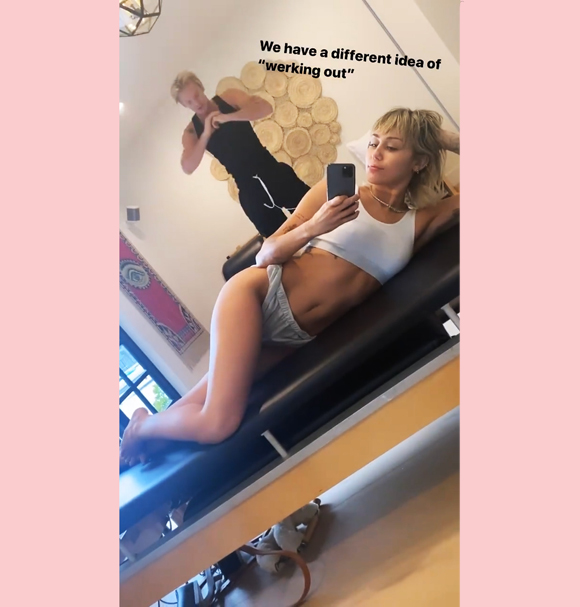 In a mirror selfie video, the Mother's Daughter singer recorded her BF grunting while doing intense jump squats in the background at the gym, all while the Black Mirror actress lounged on her side in a pair of gray shorts and white sports bra serving face. She wrote over the clip:
"We have a different idea of 'werking out' "
Not only have the couple been jamming together and working out together — they've been refining their pores together, too!
To celebrate Cody's birthday last month while he was out of town traveling in Milan, Miley took to her IG Stories to send him a message on top of a cute video of the twosome wearing face masks. She wrote:
"Happy birthday to my favorite human to get weird with on the entire earth @codysimpson I u"
A couple who flaunts their relationship on the 'Gram together, stays together. At least we hope they do for Miley and Cody's sake!
What are your thoughts about this relationship, Perezcious readers?
Related Posts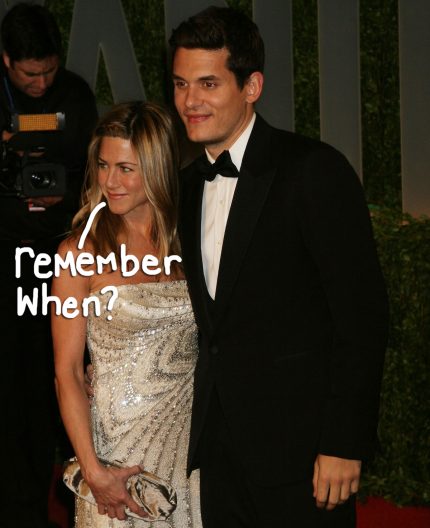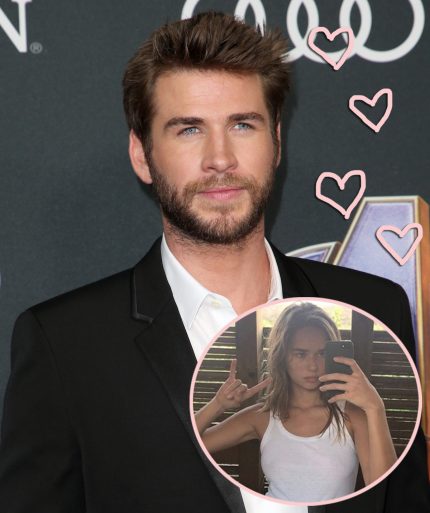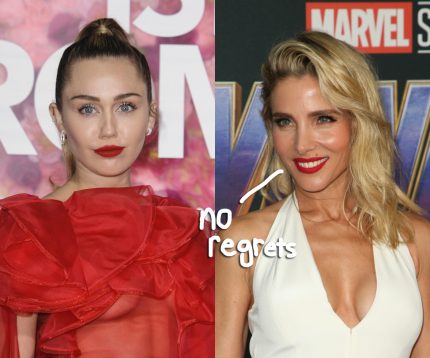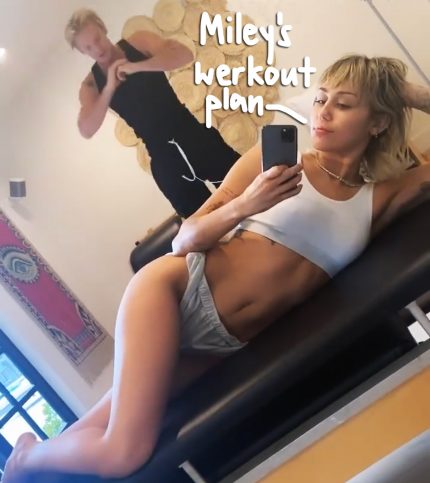 Source: Read Full Article