Bryan Cranston has admitted his career changed drastically after being in Breaking Bad. Because of his performance as the teacher turned kingpin Walter White, Cranston saw a significant boost in his profile. Since then, he's been featured in several acclaimed roles. Argo, Drive, The Upside, and Trumbo are just some of Cranston's acting credits since Breaking Bad.
Vince Gilligan's show also made Cranston a multi-time Emmy Winner. However, there was one Emmy the actor actually lost during his hot streak as Walter White. And Cranston revealed the publicity surrounding his loss created competition between him and the winner that he was uncomfortable with.
How many Emmys has Bryan Cranston won?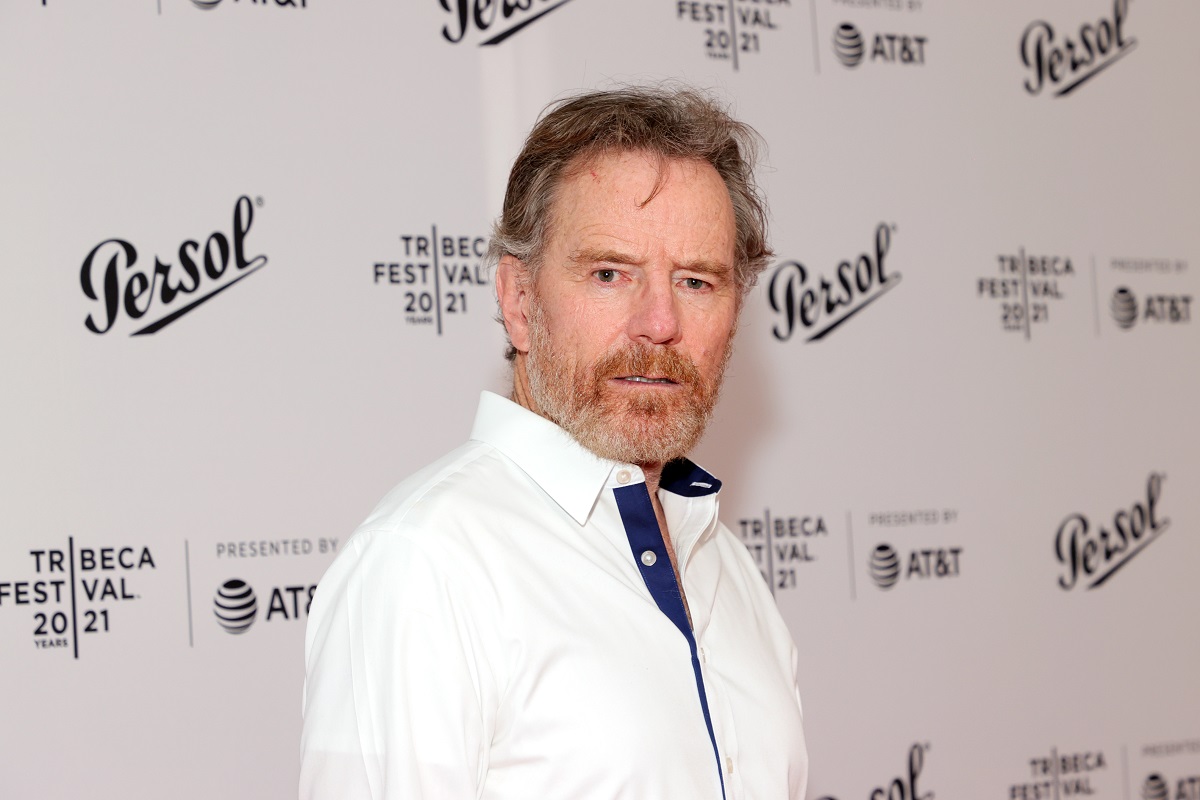 Bryan Cranston has won four Emmys due to his performance as Walter White. Meanwhile, he was also nominated for playing Hal in the hit series, Malcolm in The Middle. For Cranston, Emmys aren't necessarily about the wins. The nominations are just as important. Even though Cranston's earned four Emmys from Breaking Bad, he's been nominated a whopping 16 times.
"I never dream about winning awards," Cranston once said in an interview with Den of Geek. "The fact that you're in that conversation, that people are responding to your work is in and of itself a remarkable thing."
With Breaking Bad, Cranston went on a bit of a winning streak when it came to the Emmys. At the time this streak was so hot that when he first lost, it drew much attention from his supporters. And some of that attention rubbed Cranston the wrong way.
How Bryan Cranston felt about Damian Lewis ending his 'Breaking Bad' winning streak at the Emmys
In the same interview with Den of Geek, Cranston expressed his feelings toward losing to Homeland star Damian Lewis. Lewis managed to snag the Emmy for Outstanding lead actor in a drama series. Before this, Cranston won the Emmy three consecutive times for Breaking Bad from 2008-2010.
So when Cranston lost in 2012 to Lewis, some quipped that Cranston was snubbed of his award. These remarks didn't sit well with Your Honor star, who felt that they bred an unwanted and unnecessary contest between the two.
"Here's something I found upsetting," Cranston said in the same interview with Den of Geek. "People have a tendency to pit actors against each other as if it's a competition, and I see why they think that but I truly don't see it that way. People would come up to me after Damian Lewis won the Emmy and said: 'Ah, I'm sorry, you got robbed. Man, you got robbed. You were robbed.' And every time someone would say that, it would feel like someone was accidentally stepping on my toe each time."
To Cranston, fans saying that he was robbed felt like they were discrediting Lewis' own accomplishments as an actor.
"It's not enough to say 'I'm sorry you didn't didn't win,' but they feel like that's not enough. It's not enough to say 'I'm sorry you didn't win,' they have to put down the other guy. That kind of competition was uncomfortable to me. I know Damian, and he's so terrific, and he certainly deserves that kind of accolade and attention. It was his year, so no, I'm not upset. He's terrific. But by saying I got robbed, that's saying he didn't deserve it, which is a little annoying to me."
Bryan Cranston didn't have to audition for future roles after 'Breaking Bad'
Breaking Bad shaped Cranston's life in many ways, and he's aware of it. Cranston has admitted on several occasions that the Emmy-winning TV series changed his career for the better.
"Without question I owe the career I'm enjoying now to Breaking Bad," Cranston revealed to the New York Post. "That's what turned the dial completely."
One specific way the series changed his world was that he no longer had to audition for roles. Before the show, Cranston confided that auditioning was a common practice in the veteran actor's work. Afterward, it wasn't necessary.
"If I were to reflect on it…with the tremendous success of Breaking Bad my career started changing because instead of hearing about a movie and going in to audition, I was now starting to get offers to do things," Cranston said. "It was like, 'This is nice, this is different.' It was a great experience and now I'm still riding this wave and I don't know how long it's going to take until I hit the shore – but I'll stay on board as long as I can."
Source: Read Full Article