It has seemed for many months like the tide will never turn against Donald Trump, who holds on to his enormous base of followers despite any number of transgressions.
Winking at Nazis after Charlottesville, accepting election help from Russia while transforming the Republican platform to support their corrupted authoritarian leader Putin, paying hush money to a porn star he cheated on his wife with while she was at home with their newborn son, becoming an unindicted co-conspirator in a campaign finance conviction, stealing from charity, bullying military veterans and activist teens alike…
No matter what he has done, he somehow keeps his numbers, which somehow includes the country's Evangelical Christians. The people who supposedly care more about morality than politics…
Well, that last fact may actually finally be changing.
On Thursday people on both sides of the aisle were shocked when Christianity Today, the biggest Evangelical Christian publication in the world — founded by the late Billy Graham — published an unequivocal op-ed titled "Trump Should Be Removed from Office."
Yeah. Apparently what has come out in these impeachment hearings is what finally crossed the line for them. They wrote:
"The president of the United States attempted to use his political power to coerce a foreign leader to harass and discredit one of the president's political opponents. That is not only a violation of the Constitution; more importantly, it is profoundly immoral.
The reason many are not shocked about this is that this president has dumbed down the idea of morality in his administration. He has hired and fired a number of people who are now convicted criminals. He himself has admitted to immoral actions in business and his relationship with women, about which he remains proud. His Twitter feed alone — with its habitual string of mischaracterizations, lies, and slanders — is a near perfect example of a human being who is morally lost and confused."
Yes! Preach!!!
We are very rarely on the same page with these folks. After all, Graham was not exactly a friend to the LGBT community with his endorsement of dangerous conversion therapy.
But you have to at least put the respect meter back in the black for them as they have realized how hypocritical it was to support the impeachment of Bill Clinton for his immoral acts when Trump has already eclipsed them by magnitudes.
The declaration was largely met with shock and a sense of relief. However, there were also the cynical, who suggested (we assumed half-jokingly) that Trump and his cronies would just call out Christianity Today as some sort of radical leftist, anti-Republican activist publication.
Well… that turns out to be exactly what happened.
Trump slammed the publication early Friday morning, tweeting:
"A far left magazine, or very 'progressive,' as some would call it, which has been doing poorly and hasn't been involved with the Billy Graham family for many years, Christianity Today, knows nothing about reading a perfect transcript of a routine phone call and would rather have a Radical Left nonbeliever, who wants to take your religion & your guns, than Donald Trump as your President."
OK, pause.
Christianity Today a "far left" mag?? Surely even Trump's followers must be able to smell that bulls**t.
Even in this very op-ed which completely eviscerates him, Christianity Today bends over backwards to STILL attack Democrats, saying:
"Let's grant this to the president: The Democrats have had it out for him from day one, and therefore nearly everything they do is under a cloud of partisan suspicion. This has led many to suspect not only motives but facts in these recent impeachment hearings. And, no, Mr. Trump did not have a serious opportunity to offer his side of the story in the House hearings on impeachment."
That's obviously nonsense, Trump had EVERY chance to offer his side. He refused to testify and ordered those around him not to either! Maybe those Democrats who "have had it out for him from day one" simply saw all these things you're finally seeing, only they saw them from the moment he announced his candidacy with a speech full of fear-mongering racism made in front of an audience of paid extras!!!
But we digress…
The point is, the magazine clearly is still very much anti-Democrat and not in the remotest sense "far left."
Yet they still had no choice but to conclude from the undisputed facts that Trump is leading the country with selfish, unlawful immorality.
And Trump, the man who says he has never asked forgiveness from God because he has never done anything he needed to be forgiven for, calls them out and says he's the real Christian. He continued:
"No President has done more for the Evangelical community, and it's not even close. You'll not get anything from those Dems on stage. I won't be reading ET again!"
Wait, did he say ET? Like… he won't be reading Entertainment Tonight anymore? Not even "Must See Star Sightings"??
Yeah, he misspelled a two-letter acronym. Because in addition to "ethical incompetence," well… you know.
What do YOU think of Christianity Today turning on Trump — and his buffoonish response??
Related Posts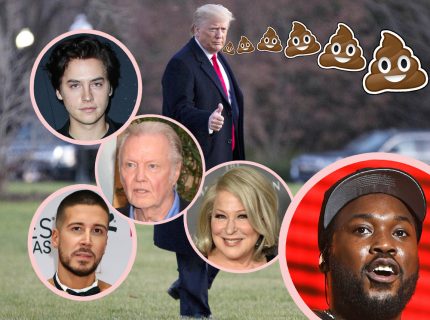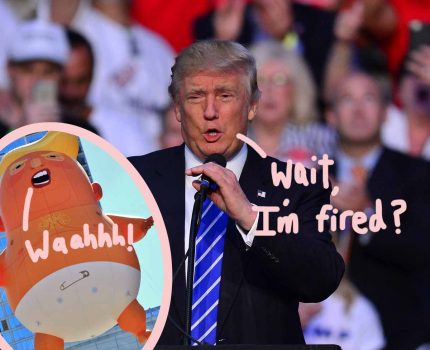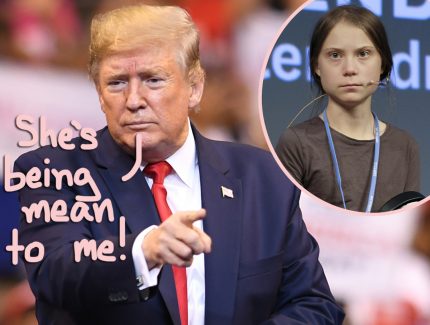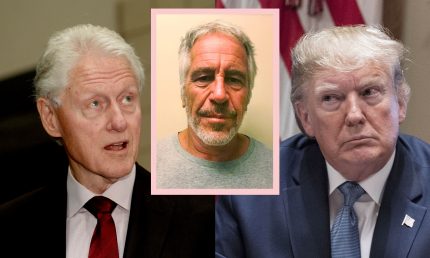 Source: Read Full Article