Cameron Diaz is living for herself right now… and she's loving every minute of it!
It's been 25 years since the actress first burst onto the Hollywood scene with the 1994 film The Mask, and in the 20 years since then she's produced a TON of iconic and memorable work on screen. But she hasn't appeared on film since the 2014 remake of the musical Annie, and the last five years have proven to be something of a welcome retreat for the 46-year-old star.
Diaz discussed her pull-back from the public eye in depth for InStyle's 25th anniversary issue, in fact — and it's fascinating to hear what she has to say about stepping out of the spotlight and taking some time for herself, and her family!
While she's not ruling out a return to the big screen at some point in the future, the 46-year-old is clearly enjoying her newfound anonymity and considering taking on a few other projects as she ages. Diaz explained (below):
"I started when I was 22, so 25 years ago — that's a long time. The way I look at it is that I've given more than half of my life to the public. I feel it's OK for me to take time for myself now to reorganize and choose how I want to come into the world. If I decide to. I don't miss performing. Right now I'm looking at the landscape of wellness and all that. But whatever I do, it has to be something I'm passionate about — something that just feels effortless."
Amen! We can certainly understand the feeling!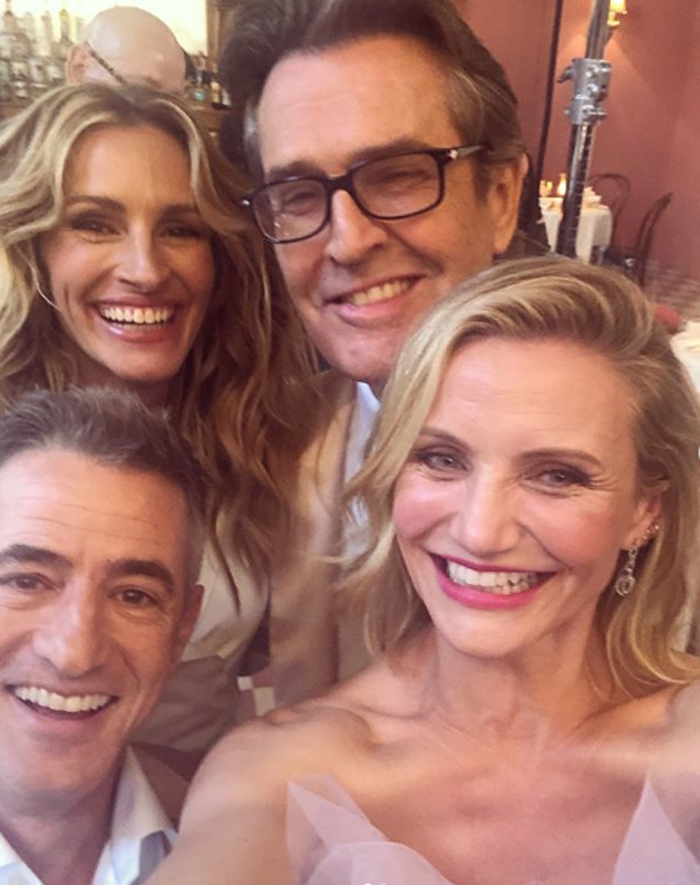 As you might expect in her absence from Hollywood, the actress has been spending a LOT of quality time with her man, husband Benji Madden.
The 40-year-old Good Charlotte frontman has proven to be something of a rock for Diaz as she continues to search for her life's passions, too — and to hear her tell the story, it sounds like they are doing really well together!
The There's Something About Mary actress explained (below):
"I just want to build better, stronger friendships with the people who are in it with me. Of course, that includes my husband. Getting married to him was the best thing that ever happened to me. My husband's the best. He's the greatest human being, and he's my great partner. I don't know if I was ready , but I knew Benji was special. He's just a good man. There's no bulls**t. It's really refreshing. I'm really grateful for him. I like doing my own thing."
Awwww! That's so sweet!
But true to form as a celeb and a spokeswoman, even Diaz couldn't resist teasing some upcoming projects on the way even during her informal, extended hiatus (below):
"It's fun to just not have anybody know what I'm up to. Because my time is all mine. I'm not selling any films, and because I'm not selling anything, I don't have to give anybody anything. I'm not doing this anymore. I'm living my life. I like creating, so I'm just looking for the project that makes the most sense for me now. I have some things brewing, but it's a little too early to talk about them."
Well then! We can't wait to see what she's talking about — hopefully soon!
What do U think, Perezcious readers?! Cameron sounds so well-adjusted, healthy, and happy — how great is it to hear her tell it?? So happy to hear she's loving everything around her in this season of her life… she deserves it!
Related Posts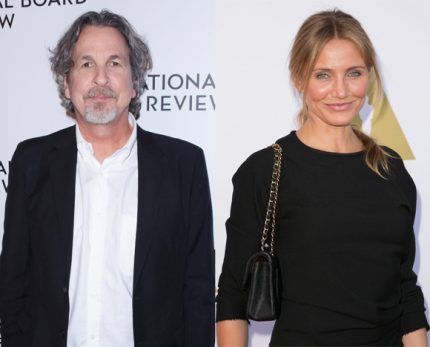 Source: Read Full Article