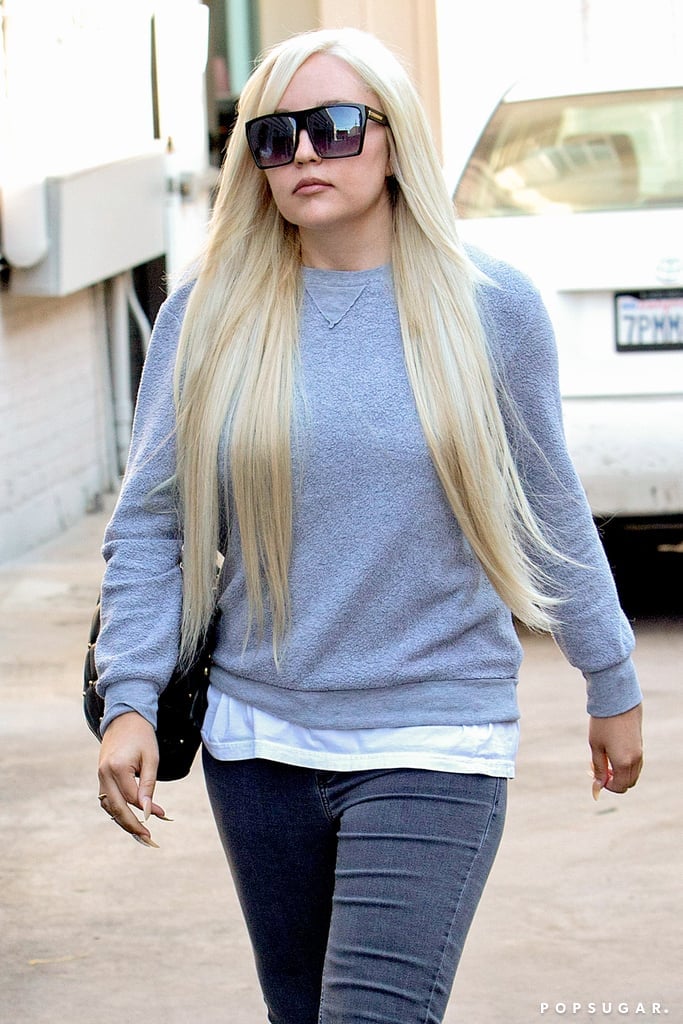 Amanda Bynes has requested to end her conservatorship, which began in August 2013. On Wednesday, the "What a Girl Wants" actor filed court documents in LA requesting to end the conservatorship of her person and her estate, People reported. "Amanda wishes to terminate her conservatorship. She believes her condition is improved and protection of the court is no longer necessary," her attorney, David A. Esquibias, told the outlet.
Bynes also filed a capacity declaration, per Page Six. A capacity declaration is a California-mandated form to be filled out by a physician, psychologist, or religious healing practitioner used to determine if a person is medically fit to have their conservatorship under their parents ended. Bynes has a preliminary hearing set for March 22.
In 2013, Bynes was put in a temporary conservatorship under her mother Lynn after she was placed on a 5150 involuntary psychiatric hold for allegedly starting a fire in a neighbor's driveway. She was placed on another 5150 hold in 2014 and her mother was named her permanent conservator. Last year, reports swirled that her conservatorship was extended to 2023. However, her attorney told People that a status report regarding the actor's health was filed in Sept. 2021 and she'll get an update on her conservatorship status in Jan. 2023.
Source: Read Full Article