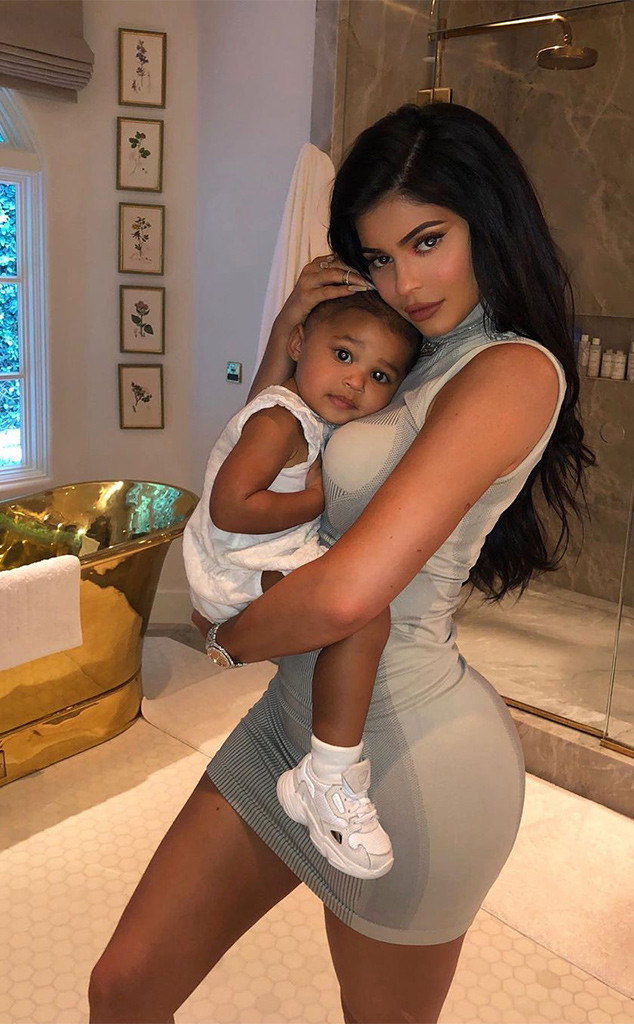 Instagram / Kylie Jenner
Stormi Webster is growing up before our eyes.
It feels like just yesterday Kylie Jenner's now-15-month-old daughter was born and now she's already mastering her alphabet, numbers and colors. In adorable clips shared by her makeup mogul mama, the youngster correctly picks out the letters "A" and "O" from one of her alphabet toys, counts with her mom, gives her a heart-shaped block and identifies the color purple.
"My smart baby," the proud mom wrote on her Instagram story.
As Stormi gets chattier, fans get to see the little one talk in adorable moments shared on her parents' social media feeds.
https://www.instagram.com/p/B0Pml8nAWlo/
View this post on Instagram
Smart little Stormi!
A post shared by Kylie Jenner News (@kyliesnapchat) on
Last week, dad Travis Scott posted a clip of himself with his daughter as she repeated what he said.
"Say hi," he encouraged. "Hi!" she sweetly echoed.
Plus, earlier this month, the tot starred on her first magazine cover. What will this famous youngster tackle next? We'll just have to stay tuned.
Source: Read Full Article